Why Should I Take Private Lessons?


There are many situations in which a couple might decide that private childbirth lessons are best for them. Some of those include the following:


Group class times don't work for you.

You've taken childbirth education in the past, and there are specific topics you would like to cover in depth.
You are on bed-rest, or have another health condition that prevents you from attending group classes.
Your partner cannot attend group classes, but he/she would like to be involved.
You learn best in a one-on-one teaching context.

What do Private Lessons Look Like?


Before beginning classes, we will meet and discuss what your goals are for childbirth education. Based on that discussion, and how much time you wish to devote to classes, I will come up with a lesson outline and determine the number of hours we need to spend together. I will make a proposal to you and wait for your approval before we schedule our class times.

I will come to your home or to another setting of your choosing. I will bring with me everything I need to teach (computer, DVDs, handouts), including materials you will get to keep.

The cost for private classes is $30 per hour. As with all of my classes, please contact me to discuss payment plans if cost is an issue for you.
Contact Nicole to schedule your private lessons!

Powered by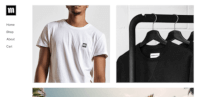 Create your own unique website with customizable templates.