I offer a variety of classes and workshops focused on preparation for
​childbirth and parenthood. I am a Lamaze-Certified Childbirth Educator, and a Gottman Certified Educator™ with more than 15 years of university & community teaching experience.
Teaching Experience
My Teaching Background
I have been teaching my entire adult life, beginning as a graduate student and continuing in my faculty position at Washington State University. I taught classes on child development, parent-child relationships, family relations, and program development. I loved teaching, and I was constantly updating my classes and searching for new ways to motivate students and to help them see the relevance of what I was teaching. When I left my full-time faculty position (I still teach the occasional class at WSU), I knew I would miss teaching the most. Fortunately, I soon realized the need for independent childbirth educators in our community. I discovered Lamaze International shortly into my new career as a birth doula, and I became a Certified Lamaze Childbirth Educator in 2013.
Why Lamaze?
My mother took a Lamaze class in 1972 when she was pregnant with me. She had a beautiful, unmedicated childbirth with my father in the delivery room with her (that was rare at the time). She always spoke about her birth experience with me as a powerful and positive event. But I, like many of you reading this, thought Lamaze was a breathing technique (hee hee woo). Let me assure you, Lamaze is NOT about breathing! The more I learned about Lamaze, the more confident I was that this was the right childbirth education organization for me.


---

Lamaze International

advocates an approach to pregnancy, childbirth and parenting (not a curriculum) that emphasizes women's innate knowledge, power and skills. Lamaze is grounded in research evidence - not ideology - when advocating for normal childbirth and strategies that advance it. Lamaze educators are well-trained, and they must pass a comprehensive exam for certification. The Lamaze Certification Program is the ONLY childbirth educator certification program accredited by the National Commission for Certifying Agencies (NCCA).

---
Birth Matters


Comprehensive, Unbiased Childbirth Education


About this Course


This course is appropriate for: first-time parents; parents planning an out-of-hospital birth; parents who have taken hospital-based childbirth education & are looking for something more; and anyone interested in learning about natural, physiologic birth.

Discounts are available to current doula clients, women on Medicaid, single mothers, mothers age 20 and younger, and those in recovery.

Classes are held at the Uma Center in Moscow




Childbirth education is an allowable expense for many Flexible Spending Accounts or Health Savings Accounts

Cost is $250 for the 6-week series or weekend intensive. Contact Nicole for information about payment plans.
My Philosophy

I believe strongly that, in order for parents to be truly prepared for childbirth they need to know all of their options (not just the ones their particular hospital prefers). They also need the tools to become educated about those options so that they can make informed choices (and refusals) that are best for their unique birth. I believe that male partners often feel left out of the birthing process, and I want them to know that they DO play a very important and unique role. I also believe that, in most cases, women can give birth without excessive medical interventions, and this class gives them many tools for coping with labor pain.

This class is not just for parents seeking a "natural" birth, however. The majority of women in this country choose to use epidural anesthesia during labor, and I respect that choice wholeheartedly. My goals in this area are three-fold. First, I strive to teach women a wide variety of strategies for coping effectively without the use of medications. Second, I want all women to understand the risks, benefits and alternatives to the use of pain medications during labor so that they can make truly informed choices. And third, we discuss what happens after a woman gets an epidural in labor with a focus on how we can increase the likelihood of a vaginal birth.
Most first-time parents have an understandable degree of anxiety about childbirth. Worries about the pain. Fear of the unknown. Concern about not being in control. I get it. I felt the same when I was pregnant with my first child. Childbirth education is designed to help parents feel more prepared for labor and delivery; yet only a handful of expectant parents take a class.

I developed this childbirth education curriculum over the course of several years (and it is still changing!) to meet the needs of parents who are looking for something different than what they can get in a standard hospital-based class. In "Birth Matters", we cover many of the same topics other classes do (stages and phases of labor; positions for labor), and we do so much more. I incorporate content from many different sources including the Baby Bump Childbirth Education Platform, Spinning Babies, Evidence Based Birth®, and Lamaze®. Birth Matters does not teach a specific method like other popular childbirth classes (Bradley Method, HypnoBirthing), but instead represents a collection of philosophies and strategies honed from my professional trainings and experience as a doula and childbirth educator.


After this Course, You Will

Have confidence in your body's ability to give birth

Understand the physiology of labor & be able to identify emotional and environmental factors that enhance or impede this natural process

Learn to identify your values & needs as they relate to the birth process
Communicate effectively with your care provider & other members of your birth "team"
Learn physical and cognitive coping strategies proven to be effective at increasing comfort during labor

Understand the risks, benefits and alternatives to the use of pain medications during labor

Learn how to avoid medically unnecessary interventions
Appreciate the importance of skin-to-skin contact immediately after birth, and how to successfully initiate breastfeeding using evidence-based strategies
Make a postpartum plan that includes intentions for managing visitors, meals, sleep and self-care after you give birth
Identify risk factors for and symptoms of postpartum mood disorders, and know where to go for help if you experience them
Powered by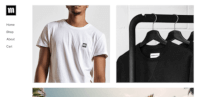 Create your own unique website with customizable templates.