As your birth doula, I provide the following services:

Complimentary consultation
Prenatal visits
Text, phone, & email support
Access to my lending library
Up to 4 weeks of on-call time
Continuous labor support
Immediate postpartum support
Postpartum visits
Options for Doula Support

Labor Support Only - $300
I will provide up to 10 hours of continuous support at your place of birth (additional hours will be billed at $20/hr after the birth). This option is only recommended for those with a history of fast labors. No back-up doula is provided.
---
Standard Doula Package - $650
This is my standard service package. It includes the
services listed at the top of this page PLUS:
2 prenatal visits
1 postpartum visit
Back-up doula fee included
---
---
Additional Information

A non-refundable deposit of $250 is required when you hire me as your doula.

Payment in full should be received by 36 weeks.
I accept PayPal, credit cards (via PayPal and Stripe), personal checks and cash.
If you are a single parent, under 20 years of age, or a woman in recovery, please contact me for special information.

Wondering if I am available for your estimated due date? Check my Availability Calendar here.
If you are interested in learning more about Nicole's doula services, or you would like to schedule a free consultation, please complete this form:

Client Testimonials

Availability Calendar

Powered by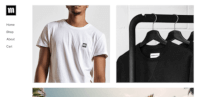 Create your own unique website with customizable templates.